Since the first introduction of an SUV in the 1930s, the SUV segment has risen through the ranks, becoming one of the best-selling market segments in the automotive world. Although SUVs are redefining travel experience and becoming many people's all-time favorite, one billion people worldwide have difficulty accessing them because of disability. With the lack of genuinely accessible SUVs, automakers are falling short of disability inclusion standards, disappointing the underserved group, and leaving a promising market untapped.
How Have Individuals with Disabilities Been Coping?
Most SUV manufacturers don't offer accessible packages, meaning people with disabilities must turn to mobility dealers, such as Braun Ability, for modifications. Coercing people with special needs to use inaccessible SUVs can only cause problems for everyone involved. For example, many people are willing to lift a wheelchair into the cargo area of their SUV. But it will only take a while before this physical demand starts to take its toll on the caretaker, potentially causing long-term medical needs for them.
At the moment, modifying SUVs at mobility shops seems to be the best option, but not without its drawbacks. To begin with, it costs a lot, sometimes more than $30,000, to retrofit an SUV for people with special needs. Auto manufacturers like Subaru and Toyota provide grants for adaptive equipment under their "Mobility" unity. However, such grants are often about $1,000, leaving the consumer to either pay cash, finance, or fundraise for the remaining modifications.
Also, it's heartbreaking to watch your brand-new SUV disassembled. But modifying SUVs already made for retail means moving many parts around and deleting some permanently. A typical example is moving or altering the exhaust to install a ramp. More so, you will have some additional maintenance needs that could have been avoided if the SUV was not modified after assembly.
Are Autonomous Vehicles the Answer?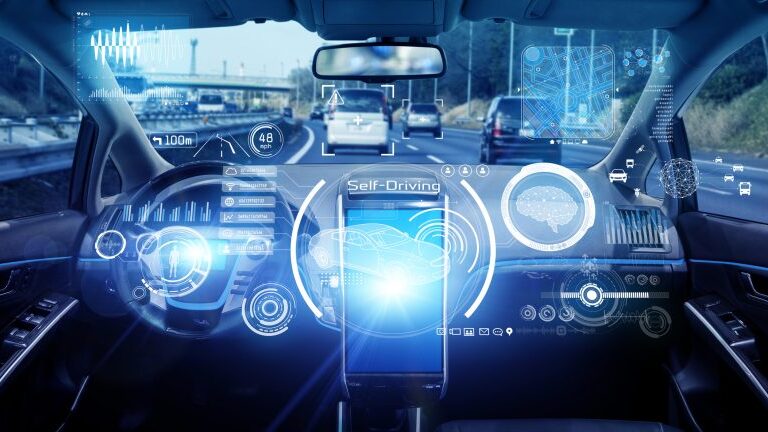 If built with their special needs in mind, self-driving cars can offer immeasurable assistance to individuals with disabilities. But equipping vehicles with self-driving capabilities only meets some of the challenges. For example, as with the SUV, autonomous vehicles don't offer much to people with disabilities who want to travel with their family in a passenger seat. Also, building an accessible car by making slight, last-minute changes to inaccessible cars is not well thought out.
Haben Girma, a deaf-blind disability justice lawyer, explains it better: "People with disabilities stand to benefit the most from self-driving cars, but developers are not making accessibility enough of a priority. Waiting until a product is "finished" to start thinking about accessibility is like completing construction of a skyscraper and then tearing part of it down to install an elevator. Planning for accessibility from the start saves resources and results in an overall better product."
Most people with disabilities need assistance to get into the cabin of an SUV due to its height. Have you ever tried to lift a grown individual with osteopenia above your waist into an SUV? Not only can it harm the special needs individual, but the person doing the lifting is also at risk. Even if an SUV is equipped with self-driving capabilities, it does not offer much service if it has no accessibility features to help people with disabilities embark and disembark conveniently.
Also, in the likely situation that individuals with disabilities are joining the rest of the family on a road trip, they want to be able to sit comfortably in the cabin like everyone else. In such a situation, whether the vehicle can drive autonomously or not does not matter. While autonomous vehicles help individuals with disabilities to get to their destinations, there is a need for more accessibility features that care about how they get to those destinations.
Discussing with Stuart Kasin, the founder of Global SUV and parent of a physically disabled individual that requires maximum assistance, he said, "navigating automobile purchases has been difficult. My previous purchases have concerns with the door opening angle, the amount of room in the back seat, clearance height, and cargo space. My previous purchases have been a VW Passat, and new choices are even more limiting. Busy schedules prevent the research of mobility conversions; often, I resort to purchasing a sedan. But in the back of my mind, a single crash could put a special needs family in peril. Leaving me with the daunting task of "what vehicle do I purchase or rent."
Creating an Accessible SUV Is Not Going to Be a Piece of Cake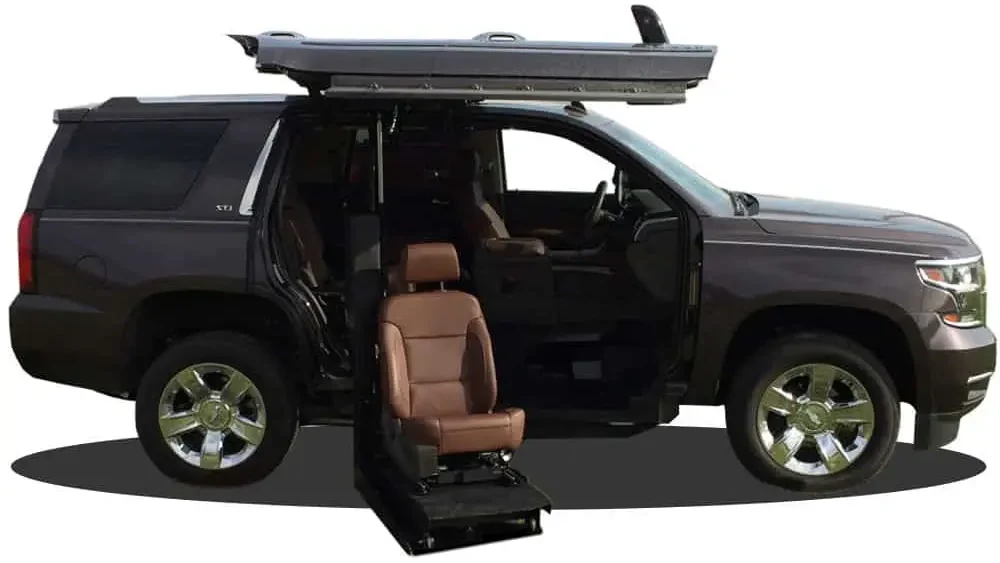 The lack of disability accessibility seems to be because automotive manufacturers focus on profits over disability inclusion. But we must also admit that the task before them is challenging. Any SUV manufacturer willing to create accessible SUVs will face a few hurdles, especially in choosing the best design. Therefore, we don't expect accessible SUVs to be built overnight.
For example, a deaf passenger might need a rotating seat to communicate face-to-face with others in the cabin. The seating concept also helps other passengers to read the lips of people with speech impairment. But such a seating arrangement could cause motion sickness.
Speaking about some of the challenges automakers face and how they require cooperation from several industries, Chandrika Jayant, UX researcher, and design manager at VW America, explains that "there are no industry-wide standards for how wheelchairs can be latched into a vehicle. Bringing that process into a highly automated vehicle setting requires inputs from wheelchair makers, insurance companies, users, and governments to start."
Alongside Volkswagen, Toyota and Cruise (a majority-owned subsidiary of General Motors) are some of the biggest automakers trying to create disability-friendly cars. But the plan seems to be about making AV software accessible. There is not enough consideration for people with physical disabilities wanting to sit comfortably with the rest of the family in an everyday SUV.
Ideas for Creating Genuinely Accessible SUVs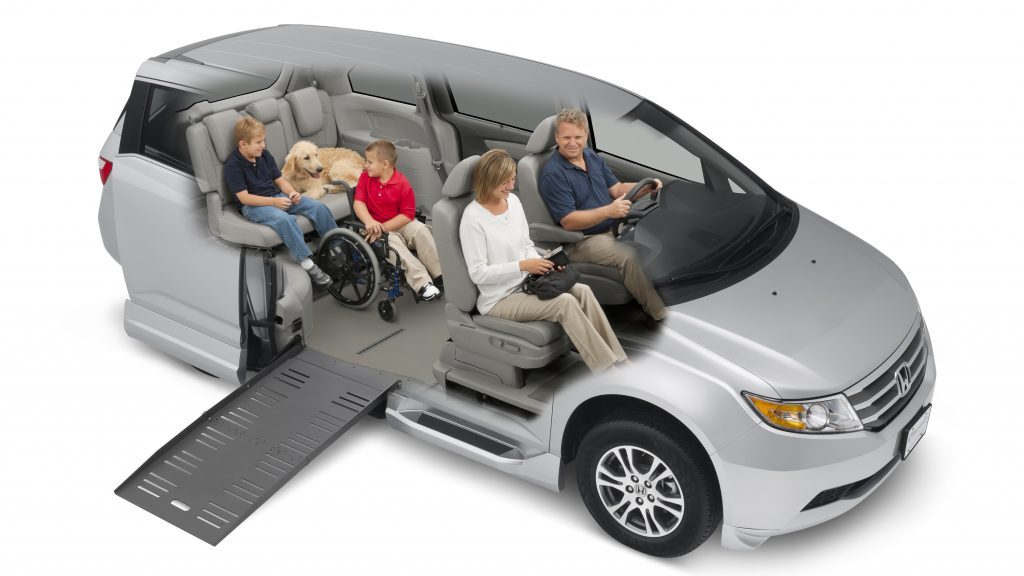 SUV manufacturers may need to start from scratch, creating new layouts or platforms. To develop the best SUV platform for this purpose, automakers must redefine their Mobility units and have them interact with a broad range of people with special needs and their caretakers. By collaborating with disability groups and understanding specific needs, the industry can build an SUV for the underserved group.
The main advantage of this process is, unlike equipping just any car with AV software, the production process will focus mainly on people with disabilities. The result is a car that offers convenient entry and exit, a comfortable trip, and AV software. That's an all-around accessible SUV.
The process above will likely require many years, but other drawbacks exist. People with disabilities don't want unnecessary attention. They don't always want to travel in a particular vehicle that tells every bystander something about the person in the cabin.
Since the group does not want to be separated from the rest of the family, automotive manufacturers must find a way to make everyday SUVs accessible to some extent. A good way of doing that is by offering accessibility packages. For example, a family with an individual that needs a wheelchair will be glad to purchase any package provided through the manufacturer or auto dealership that offers a ramp.
Another option is creating an accessible trim for SUVs. Think about the Sport, GT, and Accessible trim. Whatever automakers opt for, it must include equipping the vehicle with self-driving capabilities so that people with special needs can move whenever they want.
Final Words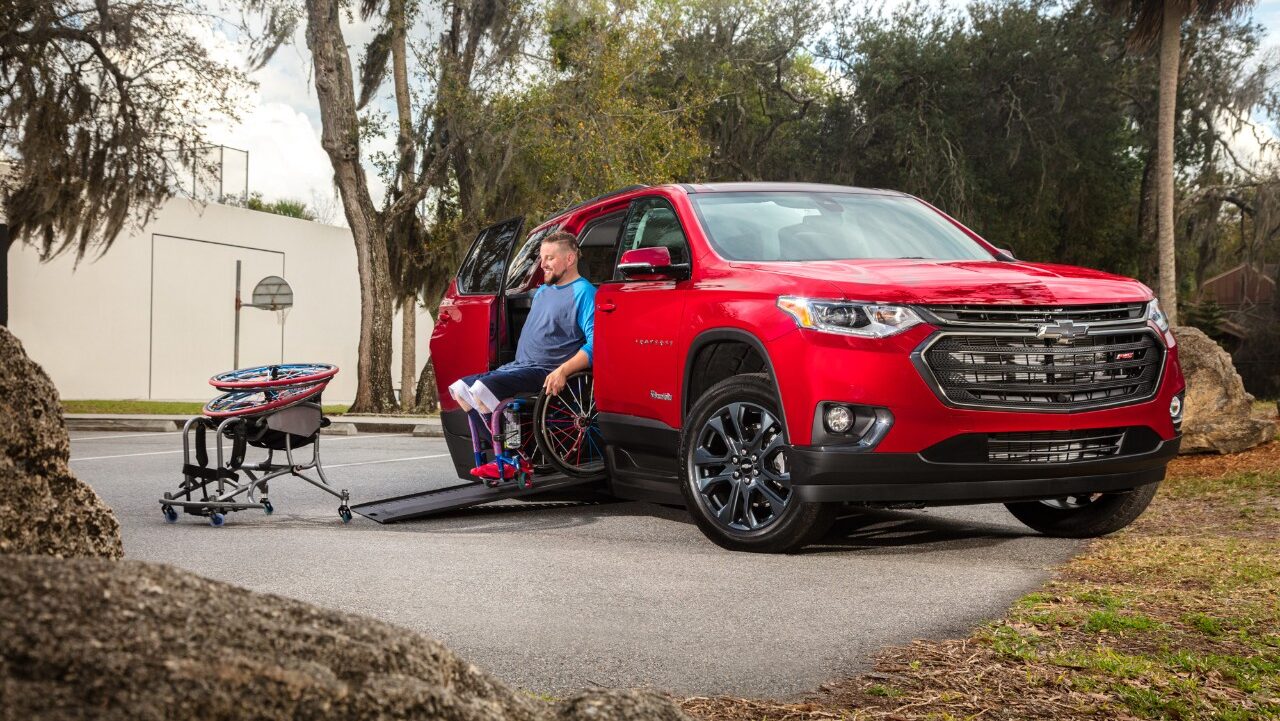 SUVs are built to haul a group of people and their luggage; therefore, any intervention that separates individuals with disabilities from their friends is against the unification idea the SUV promotes. The last-minute addition of AV software does not make a vehicle accessible.
To make an SUV accessible, automakers must put the underserved group in mind right from the drawing boards. The Global SUV community understands that some automakers are interested in creating accessible vehicles, but the community is not convinced that the carmakers are doing it the right way. Also, the Global SUV community needs an answer to a question: when will there be genuinely accessible SUVs? Next year? Next five years? Never?
The Global SUV community is convinced that any SUV brand that takes up the important challenge will become a global winner. We are ready to collaborate with disability groups and automakers to end the lack of accessible SUVs.